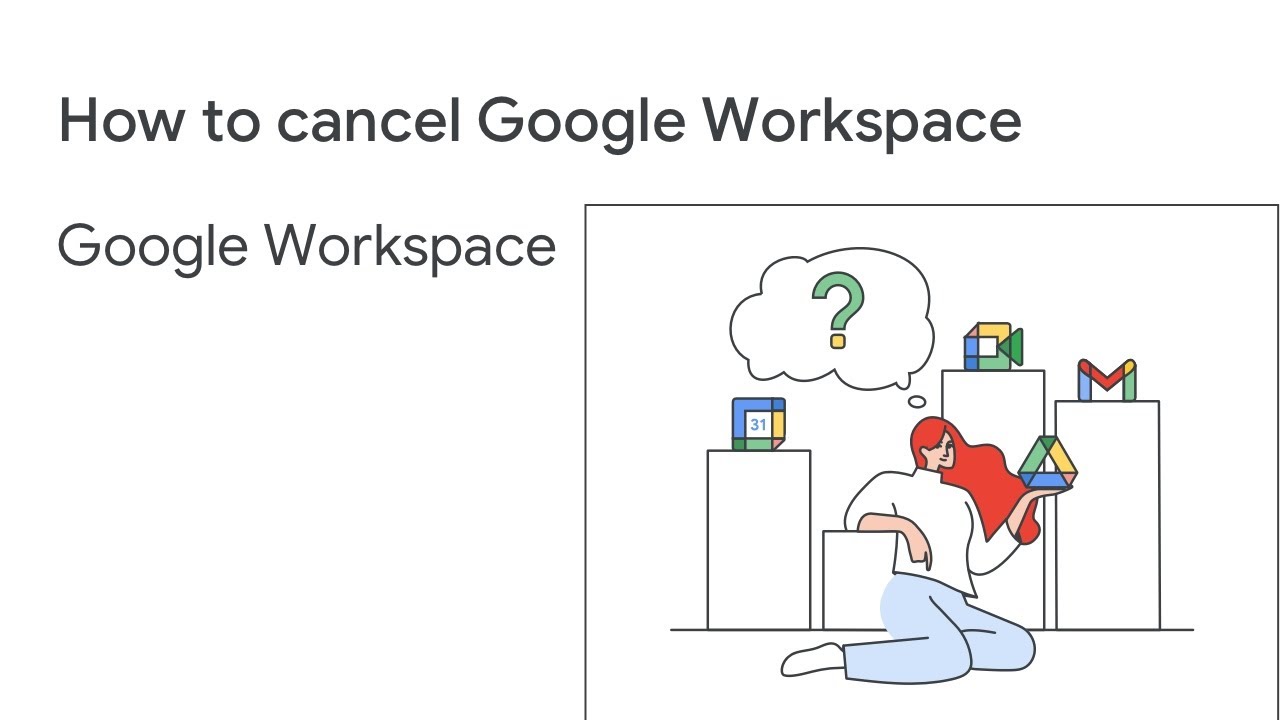 Try Google Workspace Free
How to cancel Google Workspace
So you're thinking about canceling your Google
Workspace subscription.
We're sorry to see you go, but we understand.
Canceling your subscription is easy
and only takes a few minutes.
But before we start, there are a couple
of things you need to think about.
You'll need to sign into the Admin console
as a Super Administrator, so make
sure you have your admin account and password handy.
Next, decide if you want to save your company's data.
Once you cancel your subscription,
we'll delete all of the emails, documents, and other data
your employees have created and stored
in their Google accounts.
If you need to export your data, visit this article
in our Help Center.
Once your data is exported, you're
ready to cancel your subscription.
First, sign in to the Admin console, go to Billing,
and then Manage Subscriptions.
Click your subscription, and then Cancel Subscription.
Follow the onscreen instructions to complete the cancellation
process.
[MUSIC PLAYING]
Depending on your billing plan, you
might have to pay for a partial month of service,
or you might be charged for the remaining
balance of your contract.
Check out this Help Center article to learn more.
After you cancel, you and your employees
will no longer have access to Google Workspace services,
but you can continue to use your accounts with other services
like YouTube and Google Photos.
If you want to remove your domain completely,
you'll need to delete your account.
This article can help you with that.