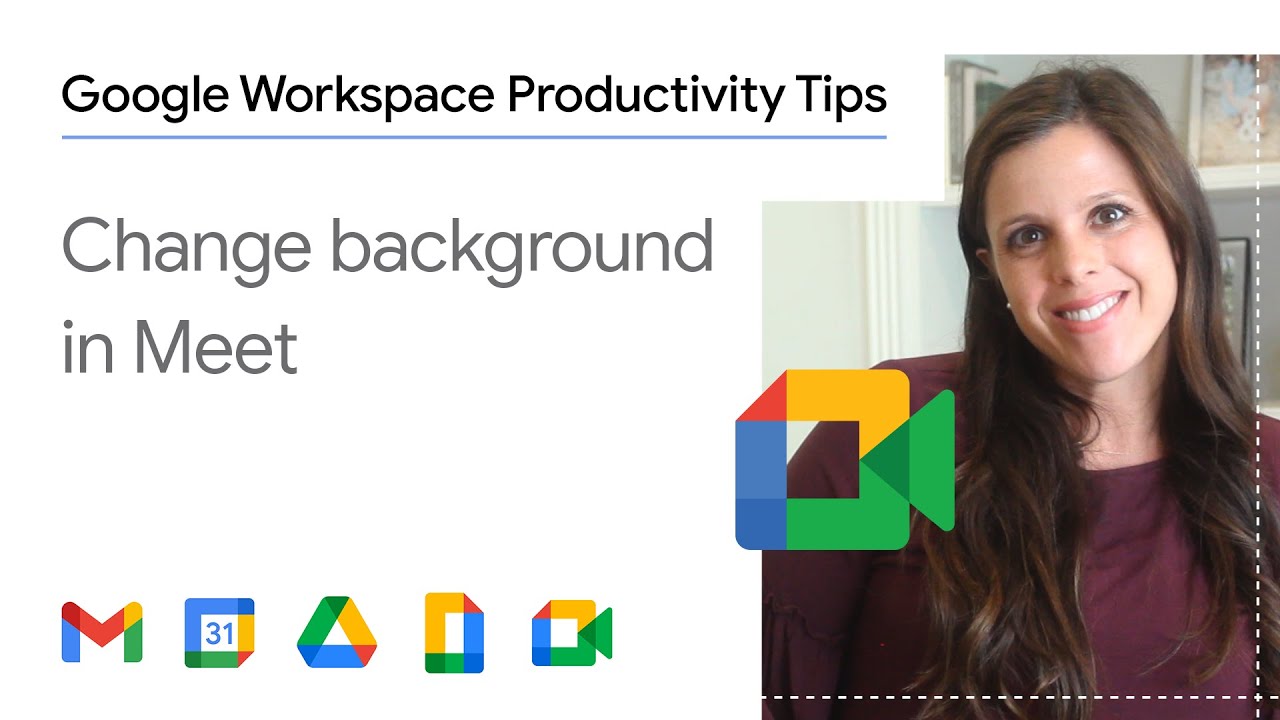 Try Google Workspace Free
How to change your background in Google Meet
Were you originally
excited about your work-from-home backdrop but now
wish that you could mix it up?
Did you forget to make your bed behind you?
Or are you interviewing a candidate
and want to show them a picture of what
your office will look like?
Change your Google Meet background in one easy step.
I'm Laura Mae Martin, Google's productivity advisor,
here to show you how to work your space in Google Workspace.
Today, we'll show you how to change your background
in Google Meet.
In a Google Meet call or on the main page
before you go to the meeting, click
the three dots, Change Background,
then choose one of the provided images or upload
an image of your own.
You can also choose to just blur or slightly blur
your current background.