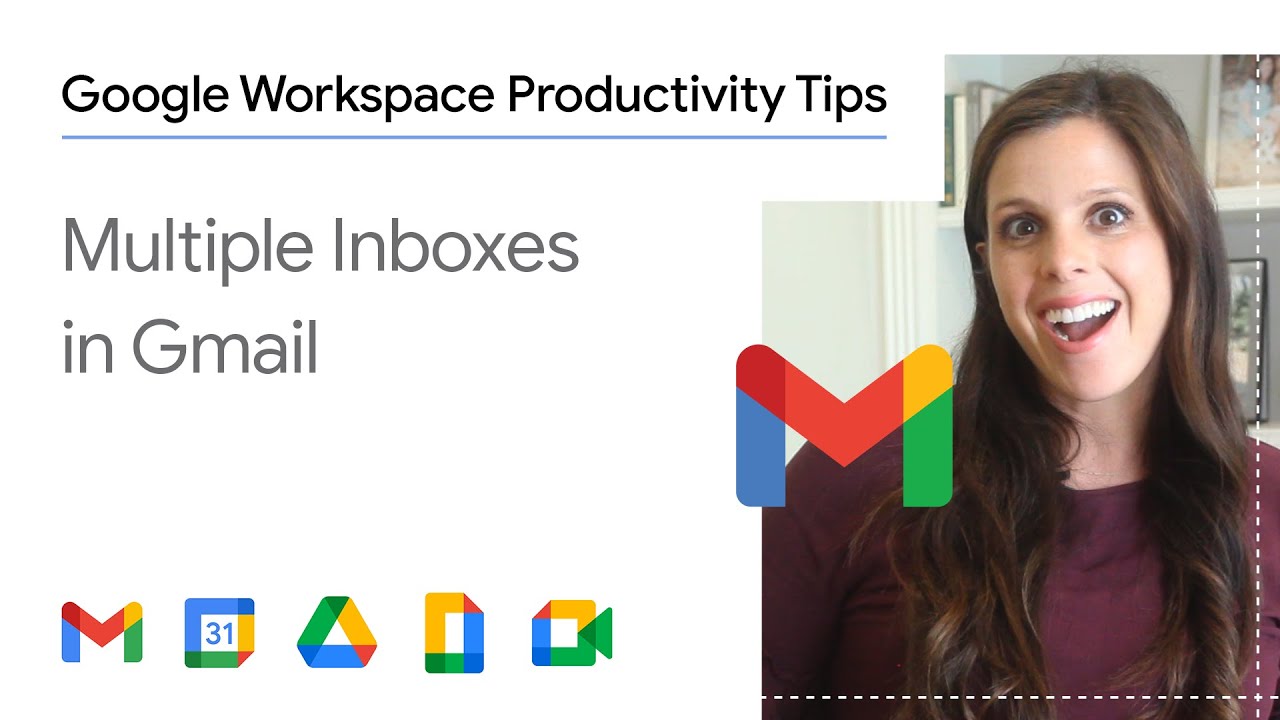 Try Google Workspace Free
How to organize multiple inboxes in Gmail
Would you like to organize your email
into multiple panes or have more of a dashboard
feel so that you can quickly scan your inbox?
Want to see emails where you have actions separate
from emails that you just need to read,
both separate from your incoming inbox?
Set up multiple inboxes in Gmail in one easy step.
I'm Laura Mae Martin, Google's productivity advisor,
here to show you how to work your space in Google Workspace.
Today, we'll show you how to set up multiple inboxes in Gmail.
In Gmail settings, go to See all settings, Inbox,
and enable Multiple inboxes.
Then press Save Changes, and your screen will refresh.
You'll then have a new tab in settings
called Multiple Inboxes.
From there, you can customize what
to show in those panes with Gmail searches
like Label is To Do or from person@gmail.com.
And where those panes show, you can also
choose, like above or below your main inbox.
Press Save Changes.
You should now see emails that fit those searches
in those inboxes.
When you archive an email from your main inbox,
it will stay in the multiple inbox pane
as long as it still fits within that search.
You can even adjust the inbox pane size.
So there you have it.
Use multiple inboxes in Gmail in one easy step.