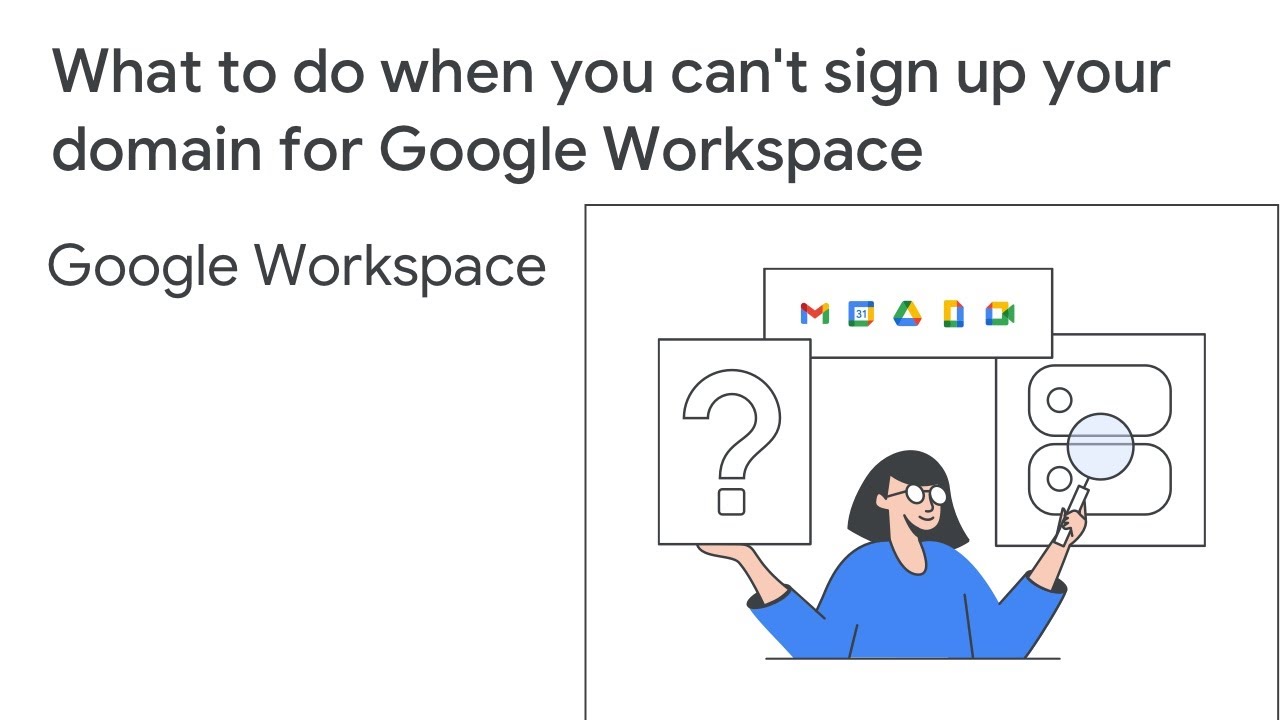 Try Google Workspace Free
What to do when you can't sign up your domain for Google Workspace
When you sign up for Google Workspace with a domain
you own, that domain cannot be associated with an existing
Google Workspace account.
If you get an error that says your domain is already in use,
there are a couple of things you can check.
First, is this domain associated with another Google account
you own?
If so, remove your domain from the other account.
If you forgot your administrator password,
you can reset it here.
Keep in mind, it will take 24 hours
before you can use your domain with a new account
and up to seven days if you purchased the other account
from a reseller.
Is it possible someone else used your domain
to sign up for a managed Google account?
This might be another person at your company or someone
who owned your domain before you bought it.
If someone else used your domain with Google Workspace
in the past, fill out this web form.
We'll contact you to confirm you now own this domain.
To learn more about what to do if Google Workspace says
your domain is already in use, check out this article
in our Help Center.
Thanks for watching.